Buy Terpenes
Buy Terpenes
Browse our large selection of isolated terpenes & strain profile blends
Adding terpenes to your manufacturing process allows you to elevate your product by giving it new aromas, flavors, and effects. Terpenes are the most effective way to shape the characteristics of your product. For those who wish to create their own profile from scratch you can buy terpenes in their isolated forms. Our terpene blends are incredibly easy to use and produce accurate results. If you want more information on how to use terpenes check out our How To Use Terpenes page.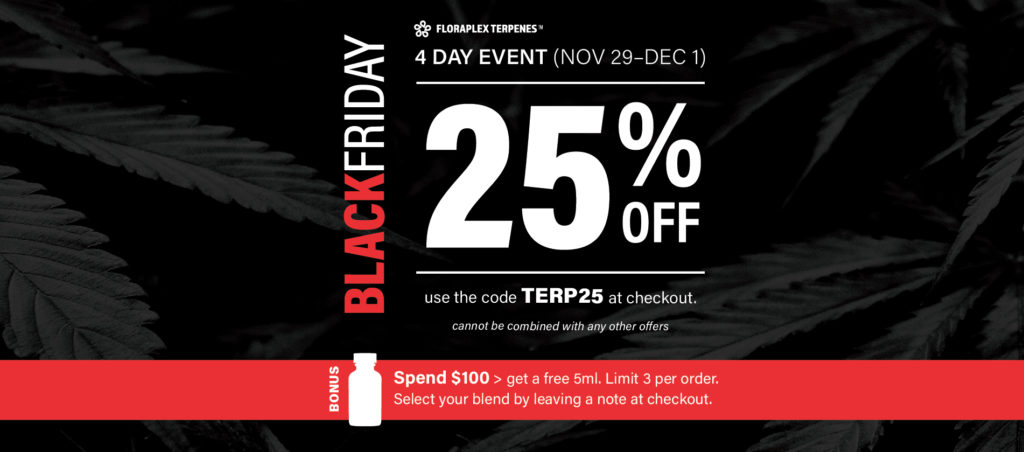 Mineral Oil Free & Vitamin E Acetate Free
Hi there!
If your order is at least $30 you qualify for
FREE SHIPPING
to the lower 48 states! That's just
$

30.00
more!